Today I want to share my top picks for the best south east London walks with you. There are lots of great places to get outdoors south of the river, and my free self-guided London walks are fun ways to discover new and familiar areas. Whether you want to explore places on the Thames or visit village-like spots further afield, these are some of the best walks in south east London. Read on for the walking routes and maps.
South East London walks
From London Bridge to Dulwich village, my south east London walks cover a variety of areas. I've created free self-guided walks in popular places like Greenwich and less-known areas away from the Thames that you'll love getting to know.
Some of these walks will make you feel like you're in the heart of London, while others will have you thinking you've been transported to the English countryside.
Whatever your preference, there's a self-guided walking tour in south east London that will suit your tastes and let you discover more of the UK capital's high streets and side streets.
You can see additional walks in the book London's Hidden Walks, too. You can get it here. It's perfect if you love exploring London's under-the-radar places. There are more ideas in my London walking books post, too.
1. London Bridge Walk
First on my list of south east London walks is one that will guide you through the London Bridge area. From Borough to Bermondsey, More London to Maltby Street Market, it will show you the highlights of this part of the UK capital.
My self-guided walking tour in London Bridge will take you past iconic spots like Borough Market, Southwark Cathedral, Tower Bridge, and City Hall.
It will also show you less obvious places like Vinegar Yard and Flat Iron Square. In between, it will lead you down Bermondsey Street, where exciting pubs and restaurants abound.
This is one of the best walks in south east London if you enjoy history, food, and riverside scenery in equal measure.
If you want do this one, you can find the detailed route, map, and photos on my London Bridge walk blog post. There's a video if you want a sneak peek, too.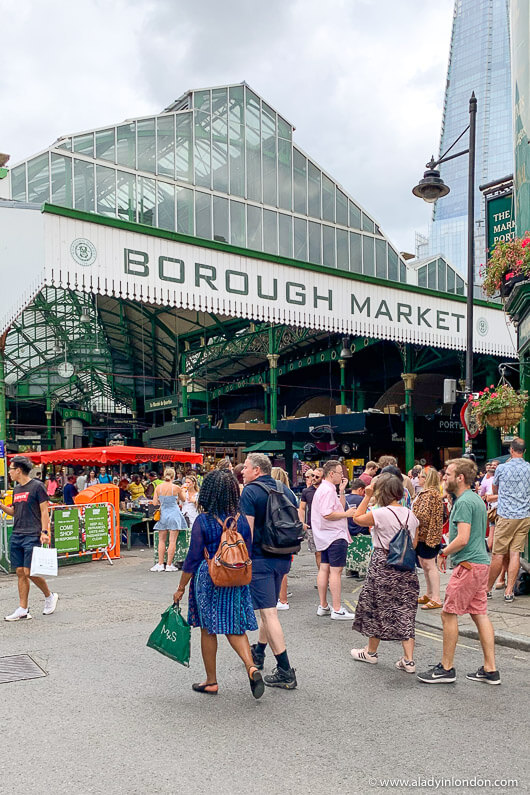 2. Greenwich Walk
The second of my of my south east London walks is in Greenwich. This London neighborhood is known for its maritime history, expansive park, Royal Observatory, and covered market. There are famous London filming locations here, too.
This self-guided London walk will take you around Greenwich so you can see heritage buildings, explore picturesque side streets, and take in one of the best views of London.
The walking route will guide you past landmarks like the National Maritime Museum, Old Royal Naval College, Cutty Sark, Queen's House, and Royal Observatory.
It will also bring you by local pubs and through colorful markets. It's a great one to do on a Greenwich day trip, as it covers the highlights of the area.
If you're up for going on this walk in south east London, head to my Greenwich walk post. It has the full route, photos, video, and map.
3. Dulwich Walk
The third of my south east London walks is in Dulwich. This leafy village is full of pretty houses, beautiful parks, and famous picture galleries.
The high street has lots of shops, restaurants, and pubs, and the side streets have some of the most beautiful homes in the UK capital.
This lovely walking tour will take you through the heart of Dulwich village and into green spaces like Dulwich Park. It's perfect if you want to discover more of south London and feel like you're a million miles from the city center while you're at it.
If you're interested in going on this one, you can head over to my Dulwich walk post for the route, photos, video, and map.
Best Walks in South East London
I hope you've been inspired by my list of south east London walks. They're fun excuses to head outdoors, get some exercise, and discover new parts of the city. They're perfect for photos and videos, too.
If you're interested in more ideas, feel free to take a look at my blog post with the full list of my self-guided London walking tours. My London walking map can help, too. Both have all my walks in one convenient place.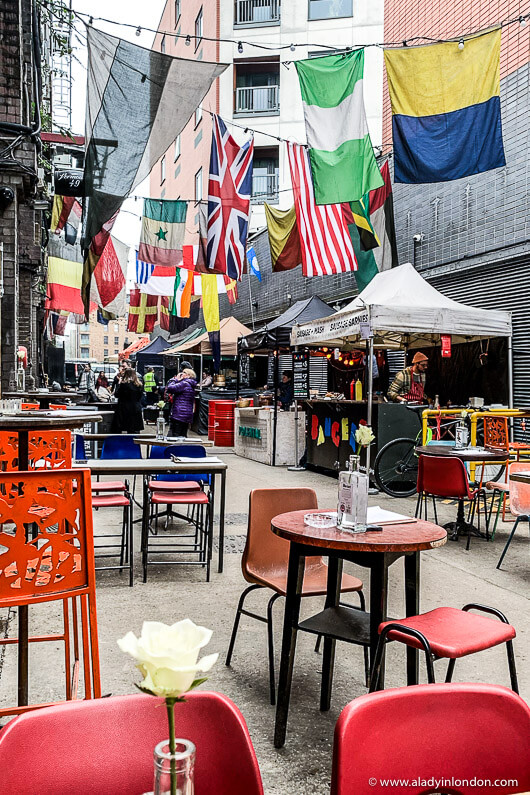 More Self-Guided Walks in London
I've also published posts with my north London walks, south London walks, east London walks, west London walks, and central London walks. You can see routes and maps for other areas of the city on them.
I'll keep this post updated and add new south east London walks to it as I publish more, too. You can bookmark it or pin it on Pinterest for reference if you want to. Happy walking!
New here? Join thousands of others and subscribe to the A Lady in London blog via email or Bloglovin'.
One of the links in this blog post is an affiliate link. At no cost to you, I earn a small commission when you click on it and make a purchase. It doesn't affect the way you shop, and it's a great way to support the A Lady in London blog.
Pin it!