In this episode of the podcast, I chat with Sinead who was also a guest in episode #3 when she shared lots of wonderful tips and insider knowledge for anyone planning to visit the historic city of York.
In episode 17 you will discover some of the best day trips you can take from York including scenic train journeys, coastal seaside towns, ruined abbeys, stately homes, waterfalls, walks and more.
Sinead also shares practical tips and info to help you to plan your day trips from York.
Sinead is the creator of 2 travel-focused websites – Map Made Memories about family travel worldwide and York With Kids which provides practical information and travel inspiration for families visiting York.
Click the blue button below to listen:
Episode 17 Show Notes – Best day trips from York
Topics covered in this episode:
The geography of the country of Yorkshire.
North Yorkshire is England's largest county and is very diverse. It neighbours South Yorkshire, West Yorkshire and East Riding.
Within North Yorkshire there are the

Yorkshire Moors
Yorkshire Dales
Coast
The geology of Yorkshire is fascinating with a Jurassic coastline, lots of peaks to climb, England's longest show cave, England's biggest cave cavern at Gaping Gill, and England's highest single drop waterfall Hardraw Force.
Place of historical significance – Romans/Viking's influences and legacy, monastic sites.
Literary significance – Brontes lived and worked in Haworth in West Yorkshire, /Bram Stoker used Whitby as Dracula's landing place in his novel.
Variety of destinations to visit from York to suit all interests.
Practical tips and considerations to ensure you get the best out of any day trips you take from York.
Places and experiences mentioned in this episode include
Castle Howard

One of the best day trips from York and you could easily spend a whole day here. The 18th-century house is best known as the filming location for Brideshead Revisited and most recently Bridgerton.

Tour the house, and chapel, walk the landscaped grounds, fountains, lakes, walled garden, and woodland walks, and enjoy the Adventure Playground at Skelf Island. Excellent cafe and farm shop on site. If you do have any time left, the Yorkshire Arboretum nearby is worth a look.
North Yorkshire Moors Railway

Heritage steam railway appeal to all ages. Ride to the end or hop on hop off during the day (get the first train of the day if you want to do this).
The views are stunning. Visit Levisham for gorgeous woodland walks or Goathland where Heartbeat was filmed and whose tiny station doubles as Hogsmeade station in Harry Potter movies.
The railway starts in the market town of Pickering, need a car to get there.
Rievaulx Abbey + Helmsley

Ruins of 12th-century abbey, first Cistercian abbey in Northern England.

The market town of Helmsley, popular farmers' market.
Helmsley castle 2 ½ miles from Rievaulx ruins of a 900-year-old castle.

Byland Abbey, a much lesser know but no less impressive, fantastic country pub opposite
Bolton Abbey

Family favourites, woodland walks, waterfalls, stepping stones over the river, fantastic tea rooms, riverside walks, Valley of desolation, climb Simons seat gorgeous in Spring and Autumn, ruins of abbey 12th century.
Only pay to park here so a good value day out if there are a few of you. Nearby Billy Bob's ice cream parlour in an old barn is worth a trip.
Yorkshire Dales National Park

A region rather than a park.
Places to visit within the park – Aysgarth Falls, Hardraw Force, Malham Cove filming Harry Potter, 250 ft stone amphitheatre nearby Gordale Scar, Ingleton quaint market town, trad pubs, show caves, join a caving trip, climb Ingleborough highest peak.
Whitby + Robin Hoods Bay, Staithes

Whitby – home of Capt Cook, cook museums, Whitby abbey, wander the beach, cliff-side walks 7 miles to RHB cobbled streets of old town famous 199 steps to abbey (13th century)
Harrogate + RHS Harlow Carr

Harrogate Victorian spa town, visit pump works, go for a Turkish bath, wander Valley Gardens or take tea at Bettys Tea Rooms (recently voted one of the best afternoon teas in Britain), garden lovers will also enjoy nearby RHS Harlow Carr gardens.
Knaresborough

Lovely town to wander, quite hilly, with cobbled streets, murals, riverside walks, hire a rowing boat, and ruins of a castle.

Also, Mother Shipton's cave. She was a famous prophetess who foretold events such as the Great Fire of London in 1666 and the defeat of the Spanish Armada.
Saltaire

A Victorian model village and a designated UNESCO World Heritage Site
Fountains Abbey and Studley Royal

Fountains Abbey is one of the largest and best preserved ruined Cistercian monasteries in England.
Lovely walks, fantastic adventure playground, cafe, spend a whole day here.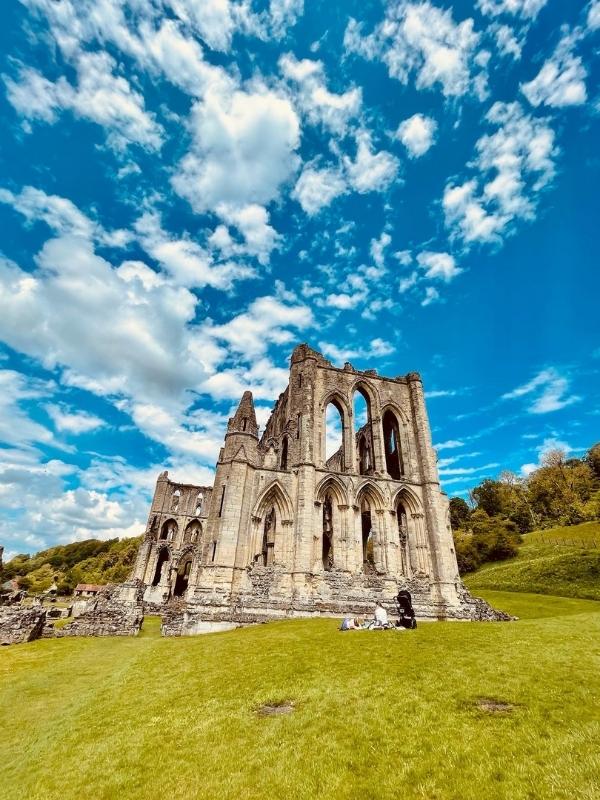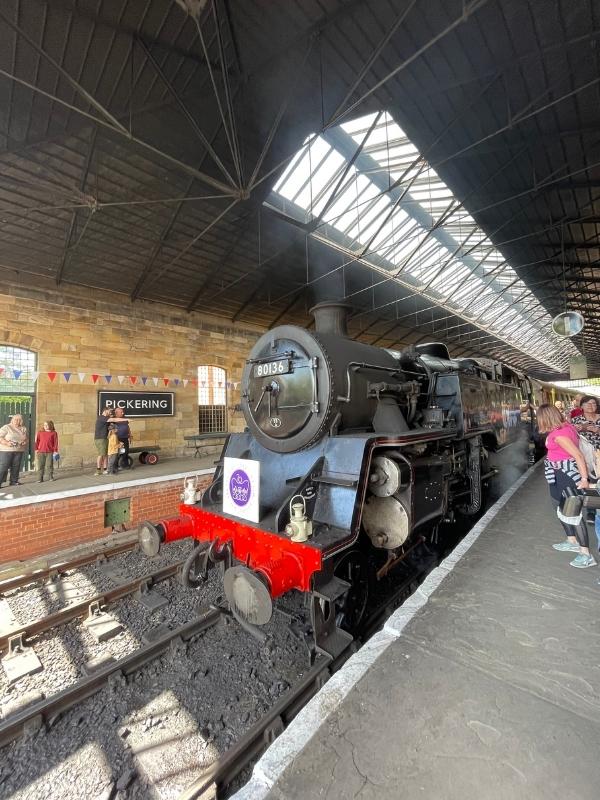 Subscribe and review
If you have found our Podcast helpful please leave us a review! We really appreciate your support and it will help make our podcast visible to a greater audience.
Please subscribe so you don't miss any future episodes!