In episode 28 of the UK Travel Planning Podcast, we chat with Rob Bruns about his family's week-long visit to London in the summer of 2022. This visit was at the end of a month-long trip around England and Scotland (you can hear our chat with Rob about the previous 3 weeks of the journey in episode #18)
Click the blue button below to listen:
Episode 28 – Show Notes
Trip Report – London itinerary and tips from the Bruns family
In this episode, you will learn
How Rob planned their London itinerary
A day-by-day account of what they did and where they visited
How Rob and his family took 2 day trips out of London and how they got there
Where they stayed in London
The souvenirs they purchased
Their favourite experiences in London included taking part in the Big British Bake-off
Which afternoon tea the Bruns family enjoyed in London
Their favourite places to eat (including ice cream and for bubble waffles)
How Rob and Heather prepared their 11-year-old son for the trip
Places mentioned in this episode include
Harry Potter Studios >> Where the famous films were made. An excellent fun day out for all the family.
Wimbledon >> The Wimbledon Tennis Championships are the oldest and arguably the most prestigious tennis tournament in the world. The championship has been held at Wimbledon since 1877.
Tower of London >> London's most popular tourist destination. It was founded in the 1070s by William the Conqueror and over the past 1000 years been used as a palace, a prison, a treasury, and even a zoo.
Borough Market & Camden Market >> Two of London's most popular markets
One Aldwych – Charlie and the Chocolate Factory afternoon tea >> Popular afternoon tea themed on Charlie and the Chocolate Factory.
Hop on hop-off bus tour >> There are a number of hop-on and hop-off bus tours available in London and they are a great way to get around the city and see the main sights and landmarks.
Royal Observatory Greenwich and the Prime Meridian >> The Prime Meridian is recognized as the reference point for time and longitude. The Royal Observatory Greenwich is also home to the historic Greenwich Mean Time – now known as Coordinated Universal Time (UTC)
Windsor Castle >> Windsor Castle was much loved by the late Queen Elizabeth II and is the oldest and largest inhabited castle in the world. It has been the home of the British royal family for more than 900 years and now is a working royal palace with many rooms and areas open to the public including the State Apartments and St George's Chapel (where the late Queen is buried.)
Westminster Abbey >> Famous as the coronation site for English and British monarchs since 1066. it has also been the site of many other important royal ceremonies, state occasions, and burials.
⭐️ A transcript of this episode is available to download here.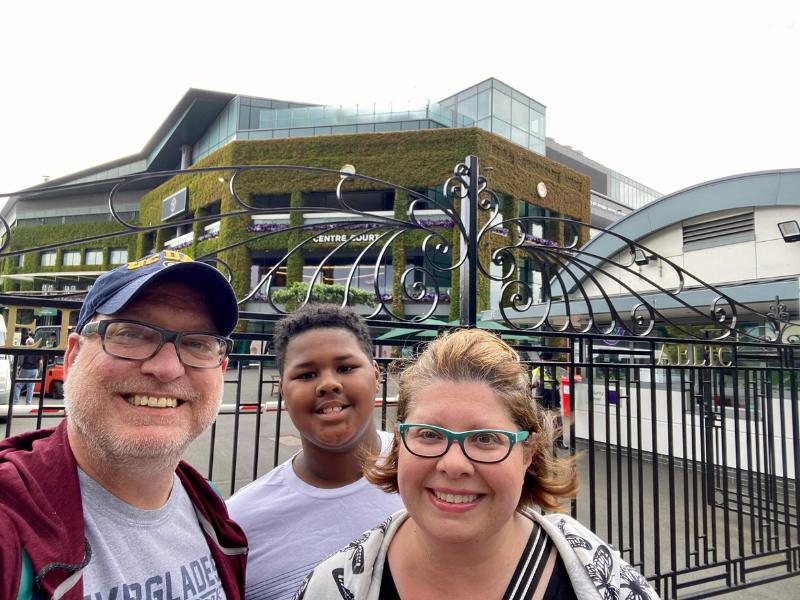 Useful resources
We also have some useful planning resources on this website to help you to plan your own trip to London
Subscribe and review
If you have found our Podcast helpful please leave us a review! We really appreciate your support and it will help make our podcast visible to a greater audience.
Please subscribe so you don't miss any future episodes!