Episode 46 – Show Notes
Discovering the Magic – A Guide to Visiting Harry Potter Studios in London
In this episode, you will learn:
Getting to Harry Potter studios – taking the Golden Tours package versus making your own way there and booking tickets independently
How far in advance to book tickets
What to spend your money on beyond your entry ticket
Where to get butterbeer and what does it taste like
The highlights of the Studios tour
Whether it's worth getting the audio guide
How long do you need at Harry Potter Studios
What the shop is like at the end
Plus get our tips for visiting and making the most of your trip
Places mentioned in this episode include
Euston Station to Watford Junction Station – This is the train journey you could take through London to get to the Studios
Golden Tours – The partner of Harry Potter Studios. You can buy a full tour from them (entry tickets with return coach from London Victoria, Baker Street or Kings Cross) or just book the coach transfer and book your entry tickets directly to coincide with the bus times.
⭐️ A PDF transcript of this episode is available to download here
Useful resources
We also have some useful planning resources on this website for
Related podcast episodes
Episode 24 – Getting around London: An introduction to the various public transport options
Episode 37 – Trip Report – 6 week family adventure from Australia to the UK where Karen talks about visiting Harry Potter Studios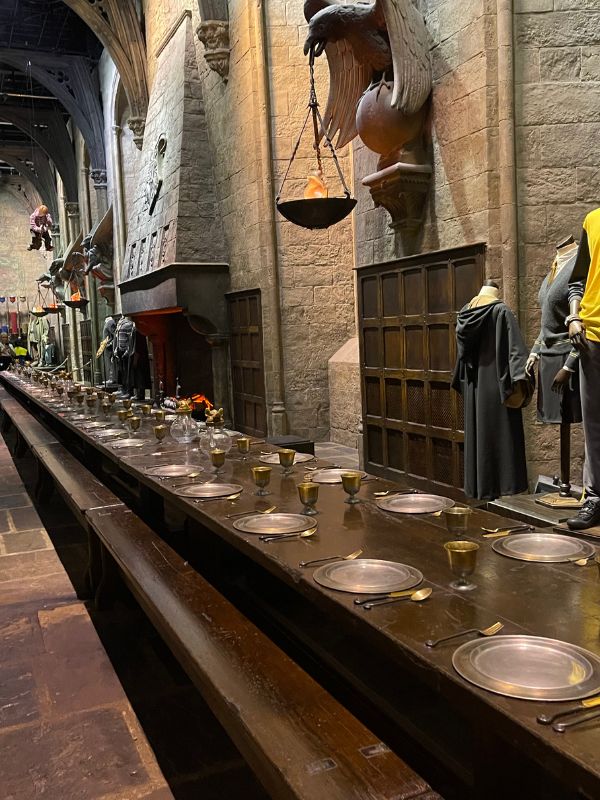 Subscribe and review
If you have found our Podcast helpful please leave us a review! We really appreciate your support and it will help make our podcast visible to a greater audience.
Please subscribe so you don't miss any future episodes!